Our class teachers and teaching assistants are the key to your child's happiness in nursery
All class teachers are professionally qualified, English-speaking educators with a passion for teaching and learning. They are up-to-date with the latest developments in education practice, are trained in the EYFS curriculum, and are committed to ensuring each and every student makes exceptional progress.
Class teachers are supported by our very able, experienced Teaching Assistants. Most have been at Acorn for many years, and are highly experienced.
All staff benefit from a proactive professional development programme, which ensures skills and qualifications are constantly being updated and refreshed.
Admin & Support Staff
There are many people working behind the scenes to keep the nursery operating safely and smoothly. Some of the ones you may encounter include:
Enas
Receptionist / Administrator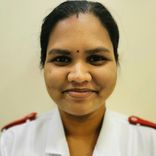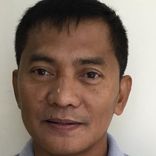 Alex
Security & Maintenance